You Be the Judge! CBA YLD + CBA-CLE Coffee Connect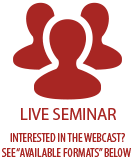 CBA YLD + CBA-CLE Coffee Connect
Co-sponsored by the CBA Young Lawyers Division and CBA-CLE New Lawyer Edge Pass
Program Description:
Are you a young lawyer dreaming of becoming a judge? Grab a coffee with the CBA Young Lawyers before work, and hear from state and federal judicial officers about how they became judges, and how you might too.
- Pathways to the Bench – how the panelists navigated their careers and became judges
- Things to Consider - the highlights and the challenges of serving as a judge
- What to do Now - the skills and experiences that would benefit a future judge
Live only! Register today!
The event is FREE to attend, but please sign up so that we can plan accordingly.
Moderator:
Danaé Woody, Esq., Woody Law, LLC, Denver, CO
- Honorable S. Kato Crews, Magistrate Judge, U.S. District Court, District of Colorado
- Honorable Adam J. Espinosa, County Court Judge, 2nd Judicial District
- Honorable Amanda Bradley, Magistrate, 18th Judicial District
-
Honorable Pax Moultrie, Magistrate, 1st Judicial District
Location Information
Fluid Coffee Bar
501 E 19th Ave
Denver, CO 80203
Get directions
Registration Fees
| | |
| --- | --- |
| CBA Members: Free | $0.00 |
| Non-Members: Free | $0.00 |
| CBA or DBA YLD Member: Free | $0.00 |
General Credits: 1.00
Ethics Credits:
Sponsor Information
- Pathways to the Bench – how the panelists navigated their careers and became judges
- Things to Consider - the highlights and the challenges of serving as a judge
- What to do Now - the skills and experiences that would benefit a future judge