RESCHEDULED - M&A Breakfast Series: What Did Your CO Investment Bankers See in 2019...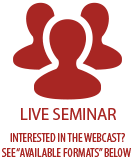 *To help protect our community, all scheduled live CBA-CLE programs will only be offered via webcast for the immediate future. Visit our
CLE Updates Page
for more info.*
This program has been rescheduled due to inclement weather. The new program date is May 5, 2020 (originally Feb. 4 2020).
May 2020
The M&A World in 2019 and 2020
What Did Your Colorado Investment Bankers See in 2019 and What Do They Expect in 2020?
Co-sponsored by the M&A Subsection of the CBA Business Law Section
Program Description:
Join us for this annual event as investment bankers from three of Denver's investment banking firms share their thoughts on what they expected to see in the M&A world in 2019, what they actually saw, and what they expect to see in 2020. The panel will provide insights on the M&A market, developments in structuring and negotiating M&A transactions, arising legal issues, particular trends in the Colorado market, and expectations of strategic and financial buyers.
- Panel of Investment Bankers to Discuss 2019 M&A Market Expectations Compared to Actual Market Performance
- Colorado Investment Bankers to Share Their Expectations for 2020
- Investment Bankers to Discuss What They See in the Colorado M&A Market Regarding Legal Issues in M&A Transactions, Trends in Structuring and Negotiating M&A Transactions, and Trends with Strategic and Financial Buyers
M&A Subsection Breakfast CLE Programs: March 3, April 7, and May 5, 2020
CBA-CLE Classroom, 1290 Broadway, Suite 1700, Denver, CO 80203
Agenda:
Registration and Continental Breakfast
The M&A World in 2019 and 2020: What Did Your Colorado Investment Bankers See in 2019, and What Do They Expect in 2020?
- M&A 2019 Market Expectations Compared to Actual
- Developments in Structuring and Negotiating M&A Transactions
- Legal Issues Arising in M&A Transactions
- Trends with Strategic and Financial Buyers
- Expectations for the 2020 M&A Market
Presented by Dominic P. Cervi, Capstone Headwaters, Robert Heilbronner, Integris, and Alan L. Mayer, Peakview Partners
Adjourn
Meet Your Presenters:
Dominic P. Cervi,
Vice President, Building Products and Constructions Services, Capstone Headwaters│Investment Banking Advisors, has spent the entirety of his investment banking career with Capstone Headwaters, primarily focusing on sell-side M&A. In addition to 2017's Cross Border Deal of the Year, Dominic has executed deals ranging from $30mm to $200mm across a wide range of industries, including Industrial Manufacturing, Industrial Technology, Transportation & Logistics, TMT and Healthcare & Life Sciences. His current focus is representing privately-held Construction and Building Products-related businesses in transaction on a national basis. Prior to joining Capstone Headwaters, Dominic was a professional soccer player with the United States Soccer Federation, including as a member of the 2008 Beijing Olympic Games, and the Celtic Football Club. Dominic graduated Cum Laude from the University of Denver with a degree in Finance and Accounting.
Robert Heilbronner
, Managing Director, Integris Partners, has 25 years of Investment Banking experience across all transaction types, with a predominance of M&A. He has experience across a wide range of industries; in recent years he has focused on the Food & Beverage and Consumer Products sectors. Several of the transactions he led have been named "deal of the year" by various publications. Previously, Robert worked at UBS (where he was head of Transaction Execution in the 34-person Transportation Group) and at Deutsche Bank in London, as well as at another middle market firm. He is a graduate of Princeton University.
Alan L. Mayer
, Partner, Peakview Partners, has more than 30 years of transactional experience as an investment banker and corporate attorney. He has completed over 100 M&A and corporate finance transactions representing entrepreneurs, privately-held business owners, private equity firms and publicly-traded companies. Alan has been an investment banker for the last 20 years, including five years as a Partner of a boutique merchant banking firm and 12 years as a Managing Director at Green Manning & Bunch, a well-known middle-market investment banking firm. Most recently, Alan founded his own transaction advisory firm, Mayer Business Advisors, where he completed numerous engagements. Alan's M&A experience covers a wide variety of industries, including manufacturing, distribution, food and consumer, business service, technology and healthcare. Alan started his career as a corporate and securities attorney and maintains his Colorado law license. He is a frequent lecturer to the Colorado Bar Association. Alan holds Series 7 and 63 securities licenses.
PROGRAM SERIES CHAIR
Darren Hensley, Esq., Polsinelli PC, Denver, CO
Location Information
CBA CLE East Classroom
1290 Broadway #1700
Denver, CO 80203
Get directions
Registration Fees
| | |
| --- | --- |
| Non Member | $69.00 |
| CBA Member | $49.00 |
| CLEACCESSPASS--ELITE Pass Holder | $0.00 |
| New Lawyer Edge Partner | $19.50 |
| CBA Business Law Section Member | $39.00 |
| CBA Mergers & Acquistitions Subsection Member | $39.00 |
General Credits: 2.00
Ethics Credits: 0.00
Sponsor Information
After attending this Update, you will better understand:
Current Bankruptcy Law Issues Involved in Your Bankruptcy Cases

Recent Court Decisions, Rule Changes and More

Bankruptcy Law Recent Developments