Technology for Your Law Office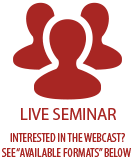 Microsoft Word for Legal Professionals
This is advanced training on how to conquer Word formatting to save time and create better legal documents. In law school, they taught you the law, how to conduct research, and the ethics rules of our profession. However, they probably failed to teach you how to use the primary tool necessary to produce work product - Microsoft Word.
Law schools are now scrambling to add practical technical skills to their offerings, but most of us never had the opportunity. The days of dedicated support staff to handle those things have unfortunately passed. Lawyers have to understand how to use all of the tools; and mastering Word means faster turn-around, higher drafting accuracy, and better client service. Unfortunately, Microsoft Word is a very complicated program; and controlling complex formatting is a wrestling match many lawyers lose repeatedly. Adding a new article to a contract shouldn't mean you have to waste two hours manually updating all of the subsequent paragraph numbers and cross-references which are now incorrect. Getting a document to look the way you want shouldn't be the most frustrating part of your day. In this seminar, you'll learn the right way to set up complex legal documents and how to avoid the formatting problems and delays you're probably used to encountering.
Advanced Microsoft Word Bootcamp on Styles
In this class, you'll learn the steps necessary to deconstruct and rebuild any Word document (no matter how badly it is messed up) so the document works perfectly and is effortless to edit. If you're already experienced with Word but want to take your skills to the next level, this is the class you need. This is not a beginner class. Both lawyers and staff will benefit from this class.
Essential Law Office Technology for Lowering Costs and Increasing Efficiency
This program will be comprised of the following one-hour classes:
- Champagne Technology on a Beer Budget (Technology for Tightwads)
This seminar will give you a complete legal technology roadmap, with a focus on keeping the costs as low as possible.
- It's Time for a Change - Superior Methods for Complex Legal Documents
Increase drafting speed and accuracy while avoiding the risk of error that comes with modifying old documents.
- Take the Work Out of Your Workflow - How to Map and Improve Your Processes
Learn how to map processes and by walking through a real-life example where small adjustments made big differences for an estate planning practice.
The sample files we use for the in class exercises will be made available in advance for download so that you can follow along during the program.
Programs will be taught in Word for Windows 365/2019. However, the manual and class materials cover Word 2007, 2010, 2013, 2016, 2019 and 365. Manuals for Word for Mac 2011 and Word for Mac 2016/19/365 are also available for download. Word for Windows and Word for Mac have different interfaces, although they're capable of most of the same things with some exceptions.
What previous Colorado CLE attendees have said about Barron Henley:
"Just 'WOW!' This class is probably the most useful CLE I have ever attended! Thank you!"
"I retake this class and learn more each time."
"Other than the fact that this is fabulous information, Mr. Henley's presentation makes it a great and engaging class."
"Any question that was asked was thoroughly answered with a step by step process."
"Great materials and very informative. Barron made the topic fun. This will be directly beneficial to my work."
"The entire program was outstanding."
"So many nuances. I loved his sense of humor, and the comprehensive notebook."
"The information is very practical. I will use it every day!"
Barron K. Henley, Esq.
, is one of the founding partners of Affinity Consulting Group, a legal technology consulting firm focused on automating and streamlining law firms and legal departments. He earned his B.S./B.A. (marketing and economics) and J.D. from The Ohio State University and is a member of the American, Ohio, and Columbus Bar Associations, and the Worthington Estate Planning Council. He is a Fellow in the College of Law Practice Management, and a member of both the ABA Law Practice Management and the Real Property Trust and Estate Law ("RPTE") Sections. He's a member of RPTE Futures Task Force, a former Board Member for the ABA TECHSHOW, and is the former Chair of the Ohio State Bar Association Law Office Automation & Technology Committee. Barron heads Affinity's document assembly/automation and software training departments; he is a renowned expert on Microsoft Word, Adobe Acrobat and HotDocs document assembly software; and has authored legal-specific manuals on HotDocs, Adobe Acrobat, and Microsoft Word, Excel & Outlook. Barron is also an expert in launching new law firms, overhauling existing firms, and documenting and reengineering law firm processes. Finally, Barron teaches continuing legal education (CLE) classes throughout the U.S. and Canada covering a wide variety of topics related to law practice management, technology, and ethics.
Microsoft Word for Legal Professionals
Registration and Continental Breakfast
9:00 am – 12:00 pm (Including a 15-Minute Break)
Customize and Fix Word's Default Settings
Word's default settings are annoying and inappropriate for a law office. Learn to customize Word's interface, fix its settings and install your preferred formatting as Word's default formatting.
Navigate and Edit Complex Documents
The best tips and techniques for quick and precise editing; copy text into your document without wrecking the formatting.
Protect Yourself When Negotiating Documents Electronically
We'll cover advanced search techniques, how to produce a redline by comparing versions of documents, tracking changes as you edit, and how to avoid metadata when emailing documents to opposing counsel. We'll also spend some time discussing how to keep confidential documents private and meet your obligations for electronic confidentiality under Rule of Professional Conduct 1.6.
How to use and customize Word's spell checker, thesaurus, grammar tool and AutoCorrect features for use in a law office.
Automate with Macros and AutoText Clause Libraries
Rapidly assemble legal documents using clause libraries you can build and share with others in your office. Condense complicated procedures into single speed-keys or buttons by using Macros.
Why Word Does Not Have Reveal Codes and Other Architectural Secrets of Word Formatting
Word's three categories of formatting explained and differentiated; get unruly text under control; and how to effortlessly apply formatting you like to other text or documents.
1:00 – 4:30 pm (Including a 15-Minute Break)
Font and Typeface Control
The correct way to change the font for an entire document (it's not the way you've been doing it); working with symbols; non-breaking spaces and hyphens.
Paragraph Formatting Control
How to master paragraph formatting and alignment (tabs and indents); holding paragraphs together and lines of a paragraph together to avoid awkward page breaks; proper way to build signature lines; line and paragraph spacing.
Automatic Paragraph Numbering
How to get single and multi-level auto paragraph numbering to do exactly what you want in up to 9-level-deep outlines. Never waste time manually renumbering paragraph numbers again.
Headers, Footers and Complex Page Numbering Schemes
Learn to control Word's header/footer feature. Plus, how to insert page numbers in any format, turn it on and off, start it over anywhere in the document, and change formats (i.e., from Arabic to Romanettes).
Styles - The Feature You Must Master
We'll discuss this a bit, but it will be covered in-depth during the Advanced Word Bootcamp on Styles the morning of August 28, 2019.
Learn how to set up a Table of Authority that automatically generates and updates after you've edited the pleading.
Word's Merge Function and Fillable Templates
We'll show you how to merge client data into anything, from a simple letter to a revocable trust. We'll also cover using fillable Word fields and content controls to create templates that generate new documents with minimal user input.
Advanced Microsoft Word Bootcamp on Styles
Registration for Full-Day and Morning Programs
9:00 am – 12:15 pm (Including a 15-Minute Break)
This class covers in depth Word's most important and difficult feature - Styles. Once you learn how to control Styles, you learn to control Word.
Automatic Paragraph Numbering
We'll cover single or multi-level automatic paragraph numbering schemes which are linked to Styles (and therefore unbreakable).
You'll learn how to set up paragraph cross-references that automatically update when the document is edited.
We'll show you everything you ever wanted to know about building single or multi-level tables of contents that automatically update after the document is edited.
Lunch (on your own) if Attending Full-Day Program
Essential Law Office Technology for Lowering Costs and Increasing Efficiency
Registration for Afternoon Program
1:15 – 4:30 pm (Including a 15-Minute Break)
Champagne Technology on a Beer Budget (Technology for Tightwads)
Believe it or not, you can get great legal technology on a tight budget. Whether you're ready to start a firm or overhaul your firm's existing technology, this seminar gives you a complete legal technology roadmap with a focus on keeping the costs as low as possible. We will also cover the law firm technology hierarchy of needs to help you prioritize your purchases. With advice on technology purchases including cloud services, VOIP phone systems, online faxing, low-cost printing, and many more, you literally can't afford to miss this seminar.
It's Time for a Change - Superior Methods for Complex Legal Documents
Most lawyers draft new documents by finding old documents and modifying them to work for the next case or client (by either direct modification or dictation/transcription). While that approach might be better than starting from a blank page, it has an unacceptably high margin of error and is slower than alternative methods. It's simply too easy to miss a required change, leave something in that should have been removed, or forget to add something missing from the original. Further, if the original document was negotiated with opposing counsel, it's going to be full of compromised language that is difficult to spot. There are many superior alternatives to this approach. In this seminar, we'll show you how to find and consolidate the best of your intellectual capital in a way that increases drafting speed and accuracy while avoiding the aforementioned risks. Finally, you'll see the spectrum of automation tools from the amazing things your word processor is already capable of, to document assembly applications like HotDocs, TheFormTool and Contract Express. For document-intensive and transactional areas of practice, improved drafting methods directly impact the bottom line and improve client satisfaction. Prepare to be amazed at the possibilities.
Take the Work Out of Your Workflow - How to Map and Improve Your Processes
W. Edwards Deming famously said, "When a good person meets a bad system, the system always wins." If you know or suspect that there are some inefficient processes in your office, the first step to improvement is to map out the processes in question. In the legal world, lawyers are rarely responsible for every step of a process. As a result, there's often a disconnect between what a lawyer thinks is happening and what is actually happening. In this seminar, we'll show you how to map processes and walk you through a real-life example where small adjustments made big differences for an estate planning practice.
Location Information
East Combined
1290 Broadway #1700
Denver, CO 80203
Get directions
Registration Fees
| | |
| --- | --- |
| Non Member | $499.00 |
| CBA Member | $469.00 |
| Paralegal/Legal Support Staff | $419.00 |
| CLE BASIC Pass holder | $199.00 |
| CLE ELITE Pass Holder | $0.00 |
| New Lawyer Edge Partner | $0.00 |
General Credits: 13.00
Ethics Credits: 0.00
EDI Credits:
To join the CBA or add a Section to your membership click
Sponsor Information
You'll learn easier and quicker document creation and complex formatting, including:
Drafting complex legal documents more easily and more accurately, with less hassle
Mastering Microsoft's styles feature to completely control complex legal formatting
Using macros and AutoText to automate your legal document drafting
Table of Contents and Table of Authorities
Tips for legal-specific formatting issues
Automatic paragraph numbering
And more!