Regulating Municipalities by Prosecution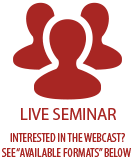 June 2018
Regulating Municipalities by Prosecution
SEC Enforcement Since Dodd-Frank
Co-sponsored by the Securities Subsection of the CBA Business Law Section
- The Essentials of SEC Enforcement of Securities Laws as to Municipalities Since Enactment of Dodd-Frank Financial Reform
- Invaluable Insights, Strategies, and Techniques for Legal Counsel Involved in Finance for Municipal Governments to Address Recent Changes in the Framework for Disclosure and Compliance with Federal Securities Laws
- A Survey of SEC Enforcement Actions Post Dodd -Frank Involving Municipal Issuers, Elected and Appointed Government Officials, and Municipal Advisors from 2010 to 2017, and Under the Trump Administration
- Lessons Learned and Guidance on Moving Forward
The Securities Act of 1933 and the Securities Exchange Act of 1934 exempt state and local government securities from registration, but not from the antifraud provisions. The financial crisis of the mid and late 2000s, the provisions of Dodd-Frank enacted in response, and the last eight years of SEC enforcement actions have brought a new rigor to the obligation to disclose all material facts to municipal investors, not only in the initial issuance and sale of securities, but also in the subsequent disclosures and reports to be filed with the Municipal Securities Rule Making Board on EMMA (Electronic Municipal Market Access).
This program alerts legal counsel involved in finance for municipal governments to the recent changes in the framework for disclosure and compliance with federal securities laws. Your seasoned presenters' backgrounds include nationally recognized bond counsel, advisor to the Colorado Securities Commissioner, and an SEC insiders' insider. They will provide a historical perspective on the applicability of securities laws to municipal securities. They will then explain the impact of Dodd-Frank on municipal issuers, essentials of SEC compliance, and SEC enforcement processes and interactions with US Attorneys' offices and others. A survey of SEC enforcement actions since 2010 and under the Trump Administration will be followed by important lessons learned and guidance on moving forward.
Take advantage of this unique opportunity to get the essentials of what the SEC has done regarding securities aspects of municipal/tax exempt finance law since Dodd-Frank was enacted in 2010 and how to better advise your clients —
Register Now!
Registration and Continental Breakfast
Welcome and Introductions
9:10 am – 11:00 am (includes a 15 minute networking break)
Applicability of Securities Laws to Municipal Securities: An Historical Perspective
- Definitions of 'Securities'
- Exemptions and Disclosure Under the 1933 Act and the 1934 Act
- Municipal Securities Rulemaking Board and EMMA ((Electronic Municipal Market Access)
The Dodd-Frank Wall Street Reform and Consumer Protection Act (2010)
- Enactment of the Municipal Advisor Regime
SEC Enforcement of Securities Laws Regarding Issuers
- A Primer on SEC Compliance and Enforcement Processes
- SEC Interactions with US Attorneys' Offices and Others
- A Survey of SEC Enforcement Actions Post-Dodd Frank Involving
Municipal Issuers, Elected and Appointed Government Officials,
- SEC Municipal Enforcement Actions
Lessons Learned and the Path Forward
Presented by
John A. Eckstein, Esq., Director, Fairfield and Woods P.C., and
Timothy Peterson, Esq., Murphy & McGonigle, Washington, D.C.
Location Information
CLECI Large Classroom
1900 Grant Street, Suite 300
Denver, CO 80203
Get directions
Registration Fees
| | |
| --- | --- |
| CBA Section Member | $279.00 |
| Non Member | $99.00 |
| CBA Member | $89.00 |
| CBA Government Counsel Section Member | $79.00 |
| CBA Securities Subsection | $79.00 |
| CLEACCESSPASS--ELITE Pass Holder | $0.00 |
| New Lawyer Edge Partner | $0.00 |
General Credits: 2.00
Ethics Credits: 0.00
EDI Credits:
To join the CBA or add a Section to your membership click