The Ethics Revue: Starring the Law Club - 102 Years Young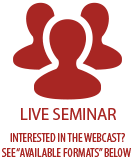 April 2017
The Ethics Revue
Starring the Law Club - 102 Years Young
Boulder Ethics Revue Show Added – December 13, 2016, The Nomad Playhouse, 1410 Quince Avenue, Boulder!
Missed the Sold Out Ethics Revue in Denver last fall? Here is your chance to go to the show in Boulder – Thanks to the Boulder County Bar Association!
The Law Club and CBA-CLE invite you to the first-ever live performance in BOULDER of "The Ethics Revue" at The Nomad Playhouse in north Boulder.
- Live Show in BOULDER – One Time Only!
- Starring the Law Club – Founded in 1914
- At The Nomad Playhouse — Boulder's Beloved, Historic Theater Where Artists and
Audiences Have Come Together to Explore Ideas Through Art for Over 50 Years
- Complimentary Hosted Hors D' Oeuvres Prior to Show and at Intermission
- Musical Production by the Law Club and by Special Arrangement with the CBA Ethics Committee
The Ethics Revue, unlike any other CBA-CLE continuing legal education ethics program, is coming to Boulder LIVE for the first time! A CLE musical extravaganza produced and performed by members of the famous (or infamous!) Law Club and the Ethics Committee of the Colorado Bar Association is your 4/20 Day Must-Do. Attend a performance and learn ethical conduct in an engaging and memorable way. With a unique combination of wit, song, and commentary, the cast of multi-talented attorneys will heighten your awareness of a variety of ethics issues, which arise in the practice of law, such as:
CRPC 3.1/CRCP 11/Frivolous Motions
Candor Toward the Tribunal
Sex with Clients and Others
Plus, quick-thinking commentary on a variety of ethical issues will be provided by an astute CBA Ethics Committee panel:
Gregory G. Sapakoff, Esq.
, Podoll & Podoll, P.C
Catherine ("Cat") Shea, Esq.,
Assistant Regulation Counsel, Office of Attorney Regulation, Colorado
James S. Sudler, Esq.,
Formerly Chief Deputy Regulation Counsel, Trial Division, Office of Attorney Regulation, Colorado Supreme Court
Moderated by:
Honorable Raymond N. (Ray) Satter, Senior Judge,
Formerly Judge, Denver County Court
Special thanks to the Law Club!
Get some education. Have some fun. And, earn three ethics credits at "The Ethics Revue," Boulder. Just don't ask who wrote the song lyrics … The Law Club never tells!
Special thanks to the Law Club!
The Law Club was founded on April 10, 1914, as an organization of young (under 40), male members of the Denver Bar Association. It was to meet twice a month to discuss legal topics of interest to the members.
In 1939, for reasons that are obscure, a group of Law Club members began putting on entertainment at the annual meetings of the Colorado Bar Association. Early shows were put on during the first day luncheon. However, after World War II, the luncheon skits grew to full shows. These elaborate productions involved months of planning. Soon they, and not the staid biweekly meetings, became the hallmark of the Law Club. Archives of the Law Club are replete with both written and photographic records featuring many of today's distinguished judges, as well as today's respected founders and senior partners of some of Colorado's most prestigious law firms, making fools of themselves in public at Law Club shows.
The Club continues to write, produce and perform its own brand of irreverent musical satire before a variety of audiences in the Colorado Front Range.
The Law Club still holds monthly meetings, and topics of interest are still presented – and frequently CLE credit is now received for attending. The original limits as to gender and age have been set aside. Today, attorneys and law students throughout Colorado are eligible for membership and encouraged to join.
As a century of distinguished jurists, judges, and even one United States Supreme Court Justice has shown, Law Club membership is no impediment to a successful legal career.
Live Show: Registration from 5:00 – 5:30 p.m., Show 5:30 – 8:30 p.m.
Location Information
The Nomad Playhouse
1410 Quince Avenue
Boulder, CO 80304
Get directions
Registration Fees
| | |
| --- | --- |
| Non Member | $199.00 |
| CBA Member | $159.00 |
| Boulder County Bar Association Member | $139.00 |
| New Lawyer Edge Member | $79.50 |
| CLEACCESSPASS--BASIC Pass Holder | $79.00 |
| CLEACCESSPASS---ELITE Pass Holder | $79.00 |
General Credits: 3.00
Ethics Credits: 3.00