14th Annual Rocky Mountain Regional Elder Law Retreat - In-Person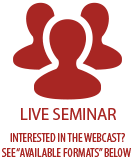 PLEASE CALL (303)860-0608 TO REGISTER.
After two virtual years, the Rocky Mountain Elder Law Retreat is back in person in Vail, and online attendance is still available. This annual event offers up-to-date information and recent developments in the Elder Law industry. At this three-day event, you'll have plenty of time to catch up with old friends and make new connections. Stick around on Saturday afternoon for our first-ever Women's Retreat add-on event.
• Supported decision-making presentations by nationally renowned speaker Jonathan Martinis
• Social opportunities to catch up with your colleagues
• Staples you need: ethics and EDI credits, case law update and the Elder Law Revue
The conference hotel block is SOLD OUT. However, several nearby Vail/Lionshead hotels have availability, as do many local Airbnb properties. Please see below for additional alternatives.
1300 Westhaven Dr., Vail, Colorado, United States, 81657
CBA-CLE has reserved a block of rooms for attendees. Room rates start at $199 plus applicable taxes and fees. Make your reservation online (https://www.hyatt.com/en-US/group-booking/EGEGH/G-XLGC), or call the hotel at 970-476-1234 and mention that you are part of the CBA-CLE Elder Law Retreat. Based on availability, rooms are being held at the conference rate until August 8, 2022.
A Mandatory Resort Fee of $15 per room per day applies. The Valet Fee is $20 per night per vehicle.
Cancellations:
If you are unable to attend, please notify CBA-CLE by August 17, 2022, and we will gladly refund your tuition in full or apply your tuition to the webinar or home study. Cancellations after August 17, 2022, will be refunded less a $150 cancellation fee .
Thank you to our Sponsors!
Platinum
Gold
Baysore & Christian Fiduciary Services, LLC
Silver
Krause Financial Services
Lotus Fiduciary Services, Inc
Judicial Scholarships:
The Colorado Judicial Institute has generously awarded funds to cover the program tuition for several attendees, and we aim to award scholarships to as many judicial districts as possible. Only one scholarship will be awarded per district. If a judicial officer or judicial staff is not able to attend, a scholarship may be used for a family court facilitator, and if the family court facilitator is not available, the scholarship may be used for an ODR mediator. Scholarships will be awarded to districts on a first come, first served basis, until the funds are depleted. To inquire about a CJI scholarship for your judicial district, please contact Bridgett Moore (bmoore@cobar.org).
Home studies will be available approximately 2-3 weeks following the live program.
For your own safety, the safety of others, and in an effort to provide everyone with the most rewarding in-person meeting and event experiences possible, we request that you attend a CBA, DBA, or CLE meeting or event only if you have been fully vaccinated. Mask wearing is up to personal preference and comfort level. Masks may be required in some clinic settings. Please be cognizant and understanding of others' preferences and courteous to all attendees.
Depending on CDC and/or state or local health guidelines, a rise in COVID-19 cases, or other circumstances that may threaten the well-being of our attendees, CBA-CLE reserves the right to convert to a fully virtual event.
If disability accommodations or special assistance are needed, please contact us at clereception@cobar.org. Requests must be made at least two weeks prior to the scheduled program.
The program will be submitted for CLE accreditation in Colorado. If you need to seek accreditation in another state, please review the process and requirements for that individual state. CBA-CLE staff can provide a Uniform Certificate of Attendance, and it is the attendee's responsibility to complete the accreditation outside of Colorado.
Overflow for the Grand Hyatt Vail
Antlers at Vail
Arrabelle at Vail Square
https://www.vail.com/Plan-Your-Trip/stay/details/The-Arrabelle-at-Vail-Square-a-RockResort?location=50016544
Enzian, a Destination by Hyatt Residence
https://www.destinationhotels.com/destination-resorts-vail/accommodations/enzian-condominiums?utm
Evergreen Lodge at Vail
https://evergreenvail.com/contact-us.html
Highline, A Doubletree by Hilton
https://www.hilton.com/en/hotels/egevcdt-highline-vail
Hythe, A Luxury Collection Resort by Marriott
https://www.thehythevail.com/
Landmark, a Destination by Hyatt Residence
https://landmark-condominiums-by-destination-resorts.besthotelscolorado.com/en/
Lions Square Lodge
https://lionsquarelodge.com/?partnerid=716
Montaneros, a Destination by Hyatt Residence
https://www.destinationhotels.com/montaneros-vail
Vail 21, a Destination by Hyatt Residence
https://www.destinationhotels.com/destination-resorts-vail/accommodations/vail-21-condominiums
Vantage Point, a Destination by Hyatt Residence
https://www.destinationhotels.com/destination-resorts-vail/accommodations/vantage-point-condominiums
Thursday, August 25, 2022
Welcome and Opening Remarks
Extended by Letitia "Letty" Maxfield, Esq., Trust & Estate Advocates, LLP Kayla Nelson, Esq., Sigler & Nelson LLC, and Chelsea Ziegler, Esq., Trust & Estate Advocates, LLP, Program Co-Chairs, and Bridgett Moore, Esq., Program Director, CBA-CLE
Presentation of the John Campbell Award
Herding the Cats: Effective Strategies for Leading Lawyers and NonLawyers Alike
Drawing on his lengthy experience in working with a wide array of leaders within and outside the legal community, as well as on his own experience in taking on leadership roles, Colorado Supreme Court Justice Richard L. Gabriel will share his views on the qualities that tend to make someone an effective leader and the strategies that effective leaders employ to ensure success.
Presented by Honorable Richard L. Gabriel, Colorado Supreme Court
Networking Break – Please visit your sponsors
Sponsored by BOK Financial
New Trends with Medicaid, Social Security and Special Needs Trusts
From the varying perspectives of a trust administrator and attorney, we will provide the latest developments in the world of First Party and Third Party Trusts, Medicaid, and Social Security rules.
Presented by Megan Brand, Executive Director, Colorado Fund for People with Disabilities, and Bradley J. Frigon, Esq., LLM, CELA, The Law Offices of Bradley J. Frigon
Elder Law Revue: ETHICS EDITION!
You laughed your guts out last year! The Revue returns again for the 14th Annual Retreat, this time as ETHICS EDITION! Watch teams of your Elder Law attorney colleagues bring levity to your favorite ethics rules in this series of vignettes. The performers will share their best practice tips, ethical wisdom and legal insights on that team's chosen Colorado Rule of Professional Conduct. At the end, vote for your favorite team to win a prize of Revue glory!
Submitted for .5 Ethics Credits
We'll gather together to (finally) connect again and welcome new attendees! Come for the snacks, drinks, and music and entertainment from the Pete Wall Duo.
Sponsored by True Link Financial
Client Capacity: The Importance of Understanding When a Client Can or Cannot Direct Counsel
This program will examine the obligation of the lawyer to not just zealously represent a client, but also to understand when the client can or cannot direct counsel. This issue will be examined from both a legal and medical perspective. This program will also explore the role, responsibilities and liabilities of a fiduciary who is tasked with paying the attorney in these situations.
Presented by Marcie R. McMinimee, Esq., Schwartz, McMinimee & Andrew LLC, and Max Wachtel, Ph.D.
Submitted for 1.2 Ethics Credit
Cultural Diversity in Elder Law
As Elder Law attorneys, our clients' cultural and religious backgrounds often impacts our representation when it comes to issues such as death and dying, caring for elderly or incapacitated family members and even estate planning practices. Our panel presenters will discuss different cultural and religious practices and how they impact the elder law attorney's representation of clients from diverse backgrounds and populations.
Presented by Teresa Casillas, Esq., Casillas Law, Sarah L. Golombek, Esq., Golombek Law LLC, Marianne H. Luu-Chen, Esq., Hutchinson Black and Cook LLC, and Keith C. Smith, Esq., Setter Roche Smith & Shellenberger LLP
Submitted for 1.2 EDI Credits
Networking Break – Please visit your sponsors!
Sponsored by Eide Bailly, LLP
Supported Decision-Making: Protecting Rights, Ensuring Choices
Study after study has shown that when older adults and people with disabilities have more control over their life and make more decisions for themselves – when they have more self-determination – they have enhanced quality of life. However, guardianship, when it is overbroad or undue, can reduce or remove people's self-determination, which research shows can decrease their quality of life.
This session will introduce the audience to the theory, practice, and legal recognition of Supported Decision-Making (SDM). When people with disabilities use SDM, they work with friends, family, and professionals to understand their choices and make their own decisions. Research, practice, court decisions, and legislation have recognized SDM as an alternative to guardianship and a way to enhance self-determination and quality of life.
We will also include tips on how to help clients establish individualized SDM plans proactively and when facing or in guardianship.
Presented by Jonathan Martinis, Esq., Senior Director for Law and Policy, Burton Blatt Institute, Syracuse University
*Thank you to True Link Financial for sponsoring the SDM programming!*
Optional: Supported Decision-Making: From Theory to Practice
In this session, we'll discuss practical ways attorneys can represent clients who are older adults or people with disabilities and may have cognitive limitations or be under or facing guardianship.
We'll discuss how you can use Supported Decision-Making (SDM) to communicate and counsel clients and ways to incorporate SDM into the supports and services older adults and people with disabilities use every day. Among the topics discussed will be ways to use SDM to create legal documents and plans and access supports and services to ensure that ensure people have maximum opportunity to make their own decisions, even if they experience declines in health or cognitive ability.
Presented by Jonathan Martinis, Esq., Senior Director for Law and Policy, Burton Blatt Institute, Syracuse University
*Thank you to True Link Financial for sponsoring the SDM programming!*
Annual Wine Tasting – Luau Style!
Our wine tasting will have Hawaiian flair this year. Costumes and leis are encouraged!
Saturday, August 27, 2022
Welcome Back and Remarks from CBA, DBA, and CBA-CLE Leadership
Case Law Update V
Join us as we elucidate appellate highs, lows, ayes, knows, wills and woes, pages, rampages, outrages and rages, thrills, chills, spills and drills, all with – bonus – a palpable effort at coherent communication! Consider the impacts and ramifications of new developments in the law in conjunction with assessment of the wisdom of selecting us to describe them for this, our 5th year, all in one efficient session. We look ahead with enthusiasm for sharing and learning and, of course, abject terror. Onward to the adventure!
Presented by Kayla Nelson, Esq., Sigler & Nelson LLC, and Spencer Crona, Esq., Brown & Crona, LLC
Networking Break – Please visit your sponsors!
Sponsored by Member Trust Company
Person-Centered Planning
Holistic planning for people with a disability should be quite distinct from traditional wealth management or tax planning. In this session, Peter J. Wall, a nationally recognized SNT expert, will review holistic financial planning for all fiduciaries and drafters to help beneficiaries and their families plan for the future. Topics will include available services, investment options, tax ramifications, legal planning, government benefits, and more. He will also review a fiduciary's duties under the Uniform Prudent Investor Act.
Presented by Peter J. Wall, Director of Fiduciary Services, True Link Financial
Litigating Medicaid Estate Recovery Claims
HMS is becoming increasingly efficient at filing claims against the estates of Medicaid recipients. However, there is an open question as to whether HMS is subject to the 12-month claims period under C.R.S. 15-12-803(1) or the 4-month claims period under C.R.S. 15-12-803(2). Because HMS rarely files its claims within four months of a decedent's death, this is often the dispositive issue in determining the legitimacy of HMS claims. This presentation will provide an overview of relevant case law from Colorado and other jurisdictions that have considered this issue. Other strategies for litigating and negotiating HMS claims will also be discussed.
Presented by Eric J. Kelly, Esq., Frazer-Abel Law LLC
Closing Remarks and Adjourn
Optional: Women's Retreat
Join us for our first Women's Retreat! Elder Law attorneys, T&E attorneys, and those from other practice areas are all welcome. The Retreat will give you an opportunity to develop your network, start conversations, and find mentorship. We'll leave the classroom and head outside to the open-air Gore Pavilion. Dress casually, and come ready to think, move, and connect.
Extended by Susie Germany, Esq., The Germany Law Firm P.C., Women's Retreat Chair
Get Rich Without Being a Bitch
In this honest and thought-provoking presentation, we'll unlock the stereotypes that hold women back from living their full potential and being financially empowered. If you're ready to shatter your own glass ceiling-this presentation is a MUST for you!
Discover the top 2 challenges women must overcome and how to use them to your advantage

Avoid the 3 traps where even smart women give away their power

Learn how to effortlessly translate your desires into inspired action
You'll leave this session fired up and ready to release your inner Badass!!!!
Presented by Vanessa Shaw, CEO & Founder, The Business Growth Academy
Presented by Rachel Mahloch, Battle Woman
Join us for a stress relieving, tension relieving Gentle Yoga class in a beautiful outdoor setting. We will enjoy gentle stretches, practice deep breathing, and participate in mindfulness meditation.  Whether you are a seasoned yogi, or new to yoga, all students will enjoy the benefits of this gentle yoga class.
Holistic Medicine and the Physiological Effects of Stress on Women
This presentation will focus on health, stress, and creativity for women. Dr. Oberbeck will offer tools for finding balance (mental/physical/emotional/spiritual), and ways to come to optimal wellness again, even for hard-working, do-everything women attorneys. The face-to-face connection, friendships, creativity, and meaning affects our health and wellness in profound ways. These two years of the pandemic have been a challenge for everyone, even in how to get back to in-person communication and meetings. Dr. Oberbeck will share data and fun information to set realistic goals and create options for balance in our lives.
Presented by Gloria P. Oberbeck, M.D., Home of the Healing Arts
Women's Retreat Reception
Location Information
Grand Hyatt Vail


Get directions
Registration Fees
| | |
| --- | --- |
| Non Member | $690.00 |
| CBA Member | $518.00 |
| Colorado Guardianship Association Member | $518.00 |
| NAELA Member | $518.00 |
| CBA Elder Law Section Member | $424.00 |
| CBA Trust & Estate Law Section Member | $424.00 |
| CLE BASIC Pass Holder | $345.00 |
| New Lawyer Edge Partner | $259.00 |
| Public Service/Government | $259.00 |
| ELITE Pass Holder | $259.00 |
| Paralegal/Support Staff | $259.00 |
| Active Military | $259.00 |
| Student Currently Enrolled in Law School | $149.00 |
General Credits: 14.00
Ethics Credits: 1.70
EDI Credits: 1.20
To join the CBA or add a Section to your membership click