40 Hour Mediation Training - REGISTRATION CLOSED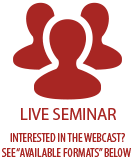 July 25-27 & August 1-2, 2022
- How Mediators Diagnose the Causes of Conflict
- How Mediators Facilitate Interest-based Negotiations
- Stages of Mediation: Preparation, Opening the Session, Sharing Perspectives and Exploring Issues in Depth and Problem-solving
- Posing Thoughtful, Insightful, Provocative Questions
- The Art of Reframing: Dealing with Threats, Demands and other Toxic Language
- Cultural Issues in Mediation
- Using the Mediation Caucus
- Mediating Money Matters
- Managing Emotions, Posing Thoughtful Questions and Dealing with Apologies
- Coaching Parties to Raise Conflict Constructively
- Mediating Sexual Harassment Cases
- Power Issues in Mediation
- Applications of Mediation
- Building a Mediation Practice
- Ethical Dilemmas for Mediators
CANCELLATIONS:
A refund of your tuition, less a $200 administrative fee, will be issued until Monday, July 11th. After July 11, 2022 no refunds will be issued, but you may transfer your registration to someone else.
For your own safety, the safety of others, and in an effort to provide everyone with the most rewarding in-person meeting and event experiences possible, we request that you attend a CBA, DBA, or CLE meeting or event only if you have been fully vaccinated. Mask wearing is up to personal preference and comfort level. Masks may be required in some clinic settings. Please be cognizant and understanding of others' preferences and courteous to all attendees.
Depending on CDC and/or state or local health guidelines, a rise in COVID-19 cases, or other circumstances that may threaten the well-being of our attendees, CBA-CLE reserves the right to convert to a fully virtual event.
If disability accommodations or special assistance are needed, please contact us at clereception@cobar.org. Requests must be made at least two weeks prior to the scheduled program.
The program will be submitted for CLE accreditation in Colorado. If you need to seek accreditation in another state, please review the process and requirements for that individual state. CBA-CLE staff can provide a Uniform Certificate of Attendance, and it is the attendee's responsibility to complete the accreditation outside of Colorado.
Day 1, Monday, July 25, 2022
Welcome and Introductions
Course Overview and Expectations
- Definition of mediation
- Benefits and drawbacks of the mediation process
- Characteristics of effective mediators
- Clarifying the roles of mediators, arbitrators, judges, lawyers, and advocates
Break
Mediation Models
How Mediators Diagnose the Causes of Conflict
Lunch
Conflict Styles:
What you Bring to the Mediation Table
How Mediators Facilitate Interest-based Negotiations:
Transitioning Parties from Positions to Interests
Break
The Mediation Roadmap
Mediation Video
Discussion of Video
Day 2, Tuesday, July 26, 2022
Review and Preview
Stages of Mediation: Preparation
- Interviewing the parties
- Developing your mediation strategy
Stages of Mediation: Opening the Session
- Establishing credibility and rapport
- Establishing ground rules
- Clarifying parameters surrounding confidentiality
- Creating a safe, constructive environment
Break
Mediation Simulation I: Part One
Lunch
Stages of Mediation: Sharing Perspectives and Exploring Issues in Depth
- Soliciting critical data
- Posing thoughtful, insightful, provocative questions
- Developing a deeper understanding of the history, consequences, and importance of each issue
Stages of Mediation: Problem-Solving
- Reaching mutual settlement agreements
Break
Mediation Simulation I, Part Two
Plenary Debrief of Simulation
Adjourn
Day 3, Wednesday, July 27, 2022
Review and Preview
The Art of Reframing:
Dealing with Threats, Demands and other Toxic Language
Cultural Issues in Mediation
Break
Mediation Simulation II, Part One
Lunch
Ask a Mediator: Panel of Prominent Mediators Respond to Your Questions
Using Mediation Caucus
When should the mediator meet privately with each party?
The Caucus Demonstration and Critique
Break
Mediating Money Matters
Mediation Simulation II: Part Two
Mid-course Evaluation
Adjourn
Day 4, Monday, August 1, 2022
Review and Preview
Managing Emotions:
Posing Thoughtful Questions and Dealing with Apologies
Coaching Parties to Raise Conflict Constructively
Break
Mediation Simulation III
Lunch
Mediating Sexual Harassment Cases
Co-Mediation
Break
Mediation Simulation IV
Adjourn
Day 5 Tuesday, August 2, 2022
Review and Preview
Dealing with Impasse
- What are the signs of an impending impasse?
- How do mediators cause impasse?
- How do mediators move parties beyond impasse?
Power Issues in Mediation
- What sources of power should parties use?
- What sources do they abuse?
- What power does the mediator have?
Break
Mediation Simulation V
Lunch
Volunteer Mediation Opportunities: Guest Presenter from Local Mediation Programs
Applications of Mediation
Building a Mediation Practice
Break
Standards of Conduct
Ethical Dilemmas for Mediators
Course Evaluation and Distribution of Certificates
Adjourn
Location Information
CBA CLE East Classroom
1290 Broadway #1700
Denver, CO 80203
Get directions
Registration Fees
| | |
| --- | --- |
| Non Member | $1529.00 |
| CBA Member | $1149.00 |
| CBA Dispute Resolution Section Member | $919.00 |
| MAC Member | $919.00 |
| New Lawyer Edge Member | $574.50 |
| Active Military | $574.50 |
| Public Service/Government | $574.50 |
| ELITE Pass Holder | $549.00 |
General Credits: 40.00
Ethics Credits: 1.00
EDI Credits:
To join the CBA or add a Section to your membership click