Construction Law in Colorado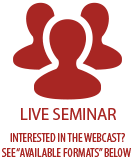 Construction Law in Colorado
Sponsored by the CBA Construction Law Section
- Get Updated on Legislative Developments in Construction Law
- Hear About Key Provisions in Construction Contracts and Common Pitfalls
- Learn the Mechanics of "Bid Rigging" and How to Keep Clients Protected
- Stay for the Networking and Happy Hour, Sponsored by the CBA Construction Law Section!
Whether you are just commencing your construction law practice or are a seasoned practitioner seeking the most up-to-date information in the construction law arena, this program is for you. Get essential information and instruction from some of the leading practitioners regarding changes to Colorado and federal law. Topics include "bid rigging," construction contracts, legislative and ethics updates, and much more. Attendees will also hear about CBA's new Modern Law Practice Initiative and its many benefits.
Welcome and Introductions
Extended by, Shannon Bell, Esq., Program Chair
Presented by Christopher H. Wood, Esq. and Eric Whytsell, Esq.
Key Contract Provisions: Pitfalls and Preventative Measures
Presented by Steven T. Mulligan, Esq.
Presentation by the Modern Law Practice Initiative
Presented by Martin J. Champagne Jr., Esq.
Legislative and Ethics Update
Presented by Daniel C. Wennogle, Esq. and Matthew J. NInneman, Esq.
Closing Remarks and Adjourn to Networking Happy Hour
Extended by Shannon Bell, Esq., Program Chair
Sponsored by the CBA Construction Law Section
Location Information
East Combined
1290 Broadway #1700
Denver, CO 80203
Get directions
Registration Fees
| | |
| --- | --- |
| Non Member | $299.00 |
| CBA Member | $239.00 |
| CBA Construction Law Section Member | $199.00 |
| New Lawyer Edge Partner | $119.50 |
| CLEACCESSPASS---ELITE Pass Holder | $0.00 |
General Credits: 4.00
Ethics Credits: 0.50
EDI Credits:
To join the CBA or add a Section to your membership click