Litigation Nuts & Bolts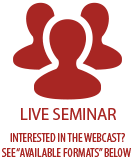 Colorado Bar Association Young Lawyer's Division Spring CLE –
Co-Sponsored by the Colorado Bar Association Young Lawyer's Division
As a young lawyer, get the foundation you need to build your litigation practice—
- Ethical Courtroom Conduct Through a Contemporary Lens
- Common Trial Objections and When to Use them
- The Art of Cross Examination and Impeachment
- How to Take and Defend a Deposition
- How to Make a Persuasive Opening Statement
How to Succeed in the Practice of Law—A Judicial Perspective
Presented by the Honorable Justice Richard L. Gabriel, Colorado Supreme Court
You May Also Be Interested in These Upcoming CBA-CLE Programs:
- 2018 Business Document Drafting Series – 6 Programs in March:
- Introduction to Transactional Document Drafting,
March 14, 2018
- First Money In: Considerations for Drafting Early-Stage Financing Documents,
March 28, 2018
- Drafting LLC Agreements
, April 11, 2018
- Drafting Business Acquisition Documents and Other Related Documents,
April 25, 2018
- Drafting Compensation and Other Employment Agreements,
May 9, 2018
- Five Things You Must Know Before Drafting (i) Intellectual Property, (ii) Privacy, and (iii) Data Security Provisions
, May 23, 2018
- The Legal Speaker Workshop, LIVE ONLY
on MARCH 8, 2018
This dynamic seminar takes you beyond the usual "public speaking" classes to help you discover how to be the most credible, most persuasive person in the room. And you'll leave with clear techniques you can use immediately. Then, you'll find out from two experienced CLE program attorneys the Nuts and Bolts of how to find speaking opportunities, including engaging topics to speak on and submitting clear and concise proposals.
Registration and Continental Breakfast
Alan Schindler, Esq., Haddon, Morgan and Foreman, P.C., Denver, CO, Program Chair
Plenary Address: How to Succeed in the Practice of Law—A Judicial Perspective
Presented by the Honorable Justice Richard L. Gabriel, Justice, Colorado Supreme Court
Ethical Courtroom Conduct Through a Contemporary Lens
Presented by Spencer Rubin, Esq., Sherman & Howard L.L.C., Denver, CO, and Danaé Woody, Esq., Woody Law Firm, Denver, CO
Presented by Tanya A. Sevy, Esq., and Adam Wiens, Esq., Hall & Evans, LLC, Denver, CO
Common Trial Objections and When to Use Them
Presented by David M. Johnson, Esq., and Joi G. Kush, Esq., Johnson Kush, P.C., Colorado Springs, CO
The Art of Cross Examination and Impeachment
Presented by Jason Slothouber, Esq., Colorado Attorney General's Office, Denver, CO
How to Take and Defend a Deposition
Presented by Kevin J. Burns, Esq., Fisher & Phillips LLP, Denver, CO, Casey Kannenberg, Esq., Hall Prangle and Schoonveld LLC, Denver, CO, and Jerry R. Bowman, Esq., Bowman & Chamberlain LLC, Denver, CO
How to Make a Persuasive Opening Statement
Presented by David Maxted, Esq., Haddon, Morgan and Foreman, P.C., Denver, CO
Location Information
CLECI Large Classroom
1900 Grant Street, Suite 300
Denver, CO 80203
Get directions
Registration Fees
| | |
| --- | --- |
| Non Member | $229.00 |
| CBA Member | $199.00 |
| CLEACCESSPASS--ELITE Pass Holder | $0.00 |
| New Lawyer Edge Partner | $0.00 |
| CBA YLD Section Member | $99.00 |
General Credits: 8.00
Ethics Credits: 1.00
Sponsor Information
Common Trial Objections and When to Use Them
The Art of Cross Examination and Impeachment
Featuring – How to Succeed in the Practice of Law—A Judicial PerspectivePresented by the Honorable Justice Richard L. Gabriel, Colorado Supreme Court