Colorado Land Planning and Development Law 2018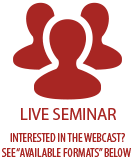 March 2018
Colorado Land Planning and Development Law 2018
Colorado Land Planning and Development Law
is written and updated by Colorado experts on land planning, edited by Donald L. Elliott of Clarion Associates, and published in association with the American Planning Association - Colorado Chapter.
Now in its eleventh edition, Colorado Land Planning and Development Law reviews relevant law for private and public planners, planning commissioners, government officials, consultants, and lawyers who work in the area of land use planning, development, and redevelopment in Colorado. Intended as a guide to help professionals avoid legal problems and evaluate the seriousness of potential legal concerns, this book is filled with easy-to-follow case summaries and statutes addressing land use issues. While this book focuses on Colorado land use law, some influential decisions from other jurisdictions and federal decisions have also been included.
Class Materials:
Colorado Land Planning and Development Law, 11th Edition
CBA-CLE Publications to Watch For:
Colorado Real Estate Practice, 2018 ZCREPB18B
Colorado Real Property Law, Third Edition ZCRPLB17B
Registration & Continental Breakfast
Presented by Donald L Elliott, Esq., Program Chair
Presented by Allison P. Altaras, Esq.
Do you know the latest trends and challenges in zoning? As the fundamental regulatory tool used by most local governments to balance the interest of the public welfare with private landowners' rights, zoning can get very complex. This session will explore recent legal decisions affecting local government responsibilities and opportunities in this area.
Planned Unit Developments
Presented by Donald L Elliott, Esq.
Explore the nuances of negotiated zoning and Planned Unit Developments, including sources of authority, statutory requirements, home-rule flexibility, trends in use and administration, and recent legal decisions.
Subdivisions, Streets, and Access
Presented by Todd Messenger, Esq.
Ramp up your knowledge of intricacies of subdivision review and approval, street and access controls, exemptions, the relationship between subdivision and zoning controls, and recent legal developments, and more…!
Vested Rights and Annexation
Presented by Gerald E. Dahl, Esq.
Understand the difference between common law vested rights and statutory vested rights, the mechanics of vesting rights, options for longer vesting, the complexities of Colorado annexation law, and recent legal developments in both fields.
Special Districts, Improvement Districts, Intergovernmental Authorities, and Public Improvement Corporations
Presented by Norman F. Kron, Jr., Esq.
Review common types of districts used to finance infrastructure and services needed by new developments, the pros and cons of different district financing and maintenance tools, and recent legal turmoil arising from the misuse of some of these tools.
Urban Redevelopment and Public Housing
Presented by Paul C. Benedetti, Esq.
Investigate the ever-changing requirements governing the complex issues of urban redevelopment, including requirements for intergovernment consultations and deal-making, and limits on the use of this tool for some types of economic development topics.
Location Information
CLECI Large Classroom
1900 Grant Street, Suite 300
Denver, CO 80203
Get directions
Registration Fees
| | |
| --- | --- |
| Non Member | $468.00 |
| CBA Member | $418.00 |
| CLEACCESSPASS---ELITE Pass Holder | $89.00 |
| New Lawyer Edge Partner | $253.50 |
| CLE Basic Pass Holder | $89.00 |
General Credits: 6.00
Ethics Credits: