Credit Reporting Dispute Codes: Recent Developments Under the Fair Credit Reporting Act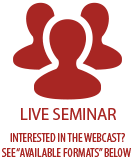 February 2018
Credit Reporting Dispute Codes: Recent Developments Under the Fair Credit Reporting Act
Co-sponsored by the Financial Institutions Subsection of the CBA Business Law Section
Program Description:
This one hour program prepares you to better advise clients regarding the Fair Credit Reporting Act's provisions concerning obligations to report a loan as being in dispute and a consumer's private right of action to enforce those obligations. Credit reporting dispute codes, FCRA claims raised by consumers, court decisions, and open questions are included in the discussion.
Meet Your Presenter - February 21, 2018 Program
Matthew M. Petersen, Esq.
Denver, CO and Chicago, IL
Matthew M. Petersen, Esq.'s
litigation practice involves a broad range of commercial litigation and business disputes in state and federal trial and appellate courts. He represents and counsels a diverse assortment of clients, including lenders, loan servicers, and a variety of other public and private businesses and individuals. Mr. Petersen has experience in all aspects of litigation, including drafting and arguing motions, taking and defending depositions, discovery disputes, settlement demands and negotiations, witness preparation, evidentiary hearings, trial, arbitration, and appeals. He focuses on advising and defending clients in matters involving post-acquisition disputes, loan servicing litigation, commercial fraud, breach of contract, premises liability, and federal law claims under the Truth in Lending Act, the Real Estate Settlement Procedures Act, and Fair Debt Collection Practices Act, and the Fair Credit Reporting Act, among others.
- FCRA Provisions Regarding Obligations to Report a Loan as Being in Dispute
- Credit Reporting Dispute Codes
- Claims Raised by Consumers in Colorado and Around the Country
- Recent Court Decisions and Open Questions
Location Information
CBA-CLE Small Classroom
1900 Grant Street, Suite 300
Denver, CO 80203
Get directions
Registration Fees
| | |
| --- | --- |
| Non Member | $59.00 |
| CBA Member | $39.00 |
| CBA Business Law Section Member | $29.00 |
| CLEACCESSPASS--ELITE Pass Holder | $0.00 |
| CBA Financial Institutions Subsection Member | $29.00 |
| New Lawyer Edge Member | $19.50 |
| Non Member All Programs (Best Value) | $159.00 |
| CBA Member All Programs | $99.00 |
| CBA Business Law Section Member All programs | $69.00 |
| CBA Financial Institution Subsection Member All Programs | $69.00 |
| New Lawyer Edge Member All Programs | $49.50 |
General Credits: 1.00
Ethics Credits: 0.00